Chief Executive Officer
Jack Eaton is CEO of Insurance Automation Group and is responsible for setting company direction and overseeing all customer relationships. Prior to founding Insurance Automation Group, Jack worked for Sun Microsystems, selling computers and computer systems throughout the state of Maine. Previously, Jack held various positions at Data General, Prime Computer, and Tektronix.
Chief Operating Officer
Dan Russell is COO at Insurance Automation Group. With a career in information technology services since 1982, Dan has a breadth of experience and is instrumental in the development of the company's suite of insurance automation solutions. Prior to joining Insurance Automation Group, Dan established a successful systems consulting business where he designed, developed, implemented, and supported applications and databases for Maine companies. Earlier, Dan held several positions at Bath Iron Works, including Chief Systems Architect, Manager of Information Systems, Senior Systems Engineer, Manager of Technology Integration, and Manager of CAD/CAM Technical Services.
Chief Technology Officer
Wayne Krauth is CTO of Insurance Automation Group. In this role, Wayne oversees the technology and architecture associated with our complete product line. He works closely with our customers to ensure that our products enable business success and to oversee customer installations and rollout. Prior to joining Insurance Automation Group, Wayne established and grew the technical services division of Workgroup Technology Partners. Prior to that, Wayne was Manager of Information Technology for DeLorme Mapping. During his six-year tenure at DeLorme, Wayne managed a year-long software development project working with the United Nations, which integrated mapping, refugee camp populations and relief supplies, and was used to coordinate disaster relief efforts for Rwanda.
Director of Business Development
Jeff is responsible for leading the sales and marketing area of Insurance Automation Group. Prior to joining Insurance Automation Group, he worked with a variety of software development firms throughout New England and the Mid-Atlantic. Jeff resides in Cape Elizabeth, Maine with his wife Tara and their son Jed.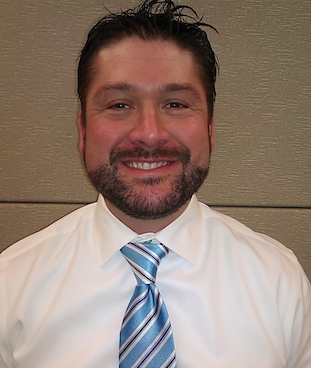 Director of Subrogation Products, Support and Implementation Services
Jason is responsible for providing direction and leadership for Insurance Automation Group's RCM products, and for assisting with client services and sales. He also provides industry knowledge and consulting services during the implementation process. Prior to Insurance Automation Group, Jason worked for 14 years in the subrogation industry for a subrogation vendor and an internal subrogation unit. He served for nine years in the Army National Guard, and currently resides in Prior Lake, Minnesota.